Let's look at Writers Block -What To Write About. Writer's Block is a real problem; one that can keep you off the blog site for days or weeks at a time. You may have the nugget of an idea for a blog but can't seem to make it fatten up to be a full post.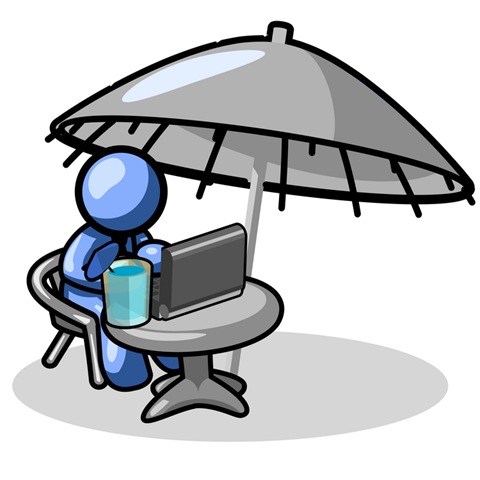 Wikipedia describes it as a loss of the ability to produce new work; or when a writer suffers a creative slowdown. For me, it's a loss of interest in any of the topics that I should blog about. Most times it is temporary and comes back in a day or two. Sometimes I need a nudge to get going; or, even better, a list of topics to look through. Usually I come up with something from that. Because of that, I keep a list of post topics in my Docs. I reread it when I need to.
Writers Block -What To Write About
Businesses in your area – new or old ones
Events happening in your area
Tips on photography, techie updates.
What a buyer should know about your area.
Why a buyer would want to use you to help them buy their new home.
What a seller needs to know when selling.
Why a seller would want to use you to sell their home.(It's okay to brag-we understand).
What is involved in a closing.
What does the seller/buyer need to bring to closing.
What does the buyer need to know about inspections.
What does the seller need to know about inspections. (these are differing viewpoints).
How to conquer Social Media.
How to Pinterest, Instagram,Twitter etc.
Sharing a really great recipe is always good too.
Remember this is just to get you going again; sort of easing you back into it. Your next post can be much more serious. There are tons more.
Also, try reading the news headlines, check out your Facebook feed, think about your recent experiences shopping or attending an event, a visit to relatives.
The good thing about Writer's Block is that it doesn't last long (unless you are trying to write an epic novel about the history of the world).
Need a Pet Sitter while you vacation or work all day? Call Trinity Pet Sitters LLC at 727-359-9518. In your home pet sitting.
Looking for a home in Trinity, FL?
Toni Weidman
Broker-associate
To search homes for sale, click here.
Sailwinds Realty
727-237-0083
Save A Life; Adopt a Rescue Pet
Writers Block -What To Write About